Scrum and Agile Practices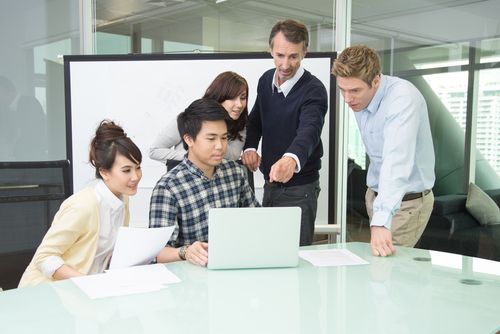 The use of Scrum and agile practices to manage software development is becoming wide-spread. Many people are aware of Scrum and would like to find out more or evaluate its suitability for their organisations.
This course is designed to provide an honest, independent perspective of Scrum that arms participants with sufficient understanding to decide on the next step for their organisation. One of the features of the course is its clear explanation of the relationship between Scrum and other popular agile practices. The course is delivered by a Certified Scrum Master with many years of experience in the software industry.
This course is ideal for educating large groups about Scrum, as a pre-requisite for further training or to kick-start an organisation's first Scrum project. The course can also serve as a component of a comprehensive change management program for introducing Scrum into an organisation.
Course Features
Offers an honest, independent perspective of Scrum empowering participants to decide on the next step for their organisation.
Ample time is allowed for discussion of real-world problems and participant's concerns.
Includes many role-play exercises that give participants an opportunity to develop an in -depth understanding of Scrum.
Delivered by a Certified Scrum Master with many years of experience in the software industry.
Participant Benefits
Introduces participants to some basic ideas about agile software development and explores the underlying philosophy of Scrum.
De-mystifies some of the agile jargon to provide a good foundation for further exploring Scrum in detail.
Provides an in-depth explanation covering the purpose and contents of the Product Backlog and the responsibilities and benefits of the Product Owner.
Walks participants through a detailed explanation of how Scrum Sprints work.
Provides participants with insight into some of the more common agile practices and how they support Scrum.
Discusses some of the change management issues associated with the introduction of Scrum based on a tried and proven change management approach.
Who Should Attend
Product Owners, Product Managers, Scrum Masters, Agile Teams
Software Development Managers, Software Engineers, Software Developers, Requirements Engineers, Requirements Analysts
Business Analysts, Business Systems Analysts, Systems Analysts, Functional Analysts
Test Managers, Test Engineers, Test Analysts, Quality Assurance Staff
Chief Information Officers (

CIO

), Executives, Enterprise Architects, Data Architects
Engineering Managers, Systems Engineers, Electrical Engineers, Control Engineers, Mechanical Engineers, Human Factors Specialists
Course Duration
Course Agenda
History of Agile Practices
Problems with the waterfall life cycle model
The history and philosophy of Agile methods
The

'

Lightweight' approaches of the 1990 's
The Manifesto for Agile Software Development
Some popular Agile methods
eXtreme Programming (

XP

)
Dynamic System Development Method (

DSDM

)
Feature Driven Development (

FDD

)
Crystal
The Agile approach as an alternative to the waterfall life cycle model
Introduction to Scrum
History and philosophy of Scrum
The New Product Development Game
Ken Schwaber and Jeff Sutherland at

OOPSLA

'95

'

Inspect and adapt' as the underlying Scrum philosophy
The Scrum life cycle
Scrum roles
Product Owner, Scrum Master, Team
Other roles
Stakeholders, Subject Matter Experts (SMEs), Managers
Scrum work products
The Product Owner and Product Backlog
The product backlog as a project

'

to-do list'
Product Backlog Items
Software features vs. software requirements
Creating, refining and prioritising the Product Backlog
Characteristics of a good Product Backlog (

DEEP

)
Responsibilities of the product owner
Why is the Product Owner required?
Understanding Scrum Sprints
Sprint Planning
Understanding

'

velocity'
Creating the Sprint Backlog
Removing obstacles to progress
Tracking progress during the Sprint
The Potentially Shippable Product Increment and the definition of

'

done'
The Sprint Review
Responsibilities of the team
Responsibilities of the Scrum Master
The Sprint Retrospective
Agile Practices Supporting Scrum
Agile practices as the

'

enablers' of Scrum
User Stories
Test-Driven Requirements
The Planning Game
Kanban
Test-Driven Development
Refactoring
Continuous Integration
Test Automation
Implementing Scrum and Managing Change
The

ADKAR

change management model and Scrum
The dangers of

'

Scrum-But'
Creating a Scrum change

'

roadmap'