Test Case Design Techniques
Designing Effective Tests for Manual, Automated and Exploratory Testing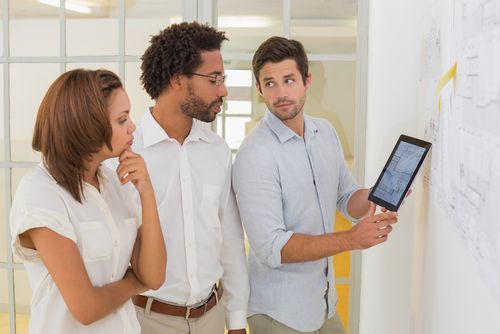 This two-day course teaches participants a number of advanced testing techniques. The course commences with a brief discussion of black-box and glass-box test models followed by a discussion of practical test coverage criteria for both models.
The course then moves on to an in-depth discussion of various black-box testing techniques. This is followed by a demonstration of how the techniques can be applied to both the conventional and "model-based" approaches to testing.
The second-half of the course covers glass-box testing techniques and shows how these may be applied to both conventional testing and the static analysis of program code.
The course concludes with a brief discussion of how the techniques learnt during the course can be used with automated test tools.
Course Features
Compatible with the

BCS

Draft Standard for Software Component Testing (

BS

7925-2)
Arms participants with a tool box of test case design techniques
Integrates disparate test case design techniques into an integrated approach
Relevant to

IT

and embedded systems software
Participant Benefits
Understanding of different test models and their related test coverage criteria
Ability to apply black-box and glass-box test case design techniques to conventional testing, model-based testing and static analysis of program code
Practical experience in applying the techniques to comprehensive exercise examples
Who Should Attend
Process Engineers, Software Engineering Process Group (

SEPG

) Staff, Methodologists, Process Improvement Staff
Software Development Managers, Software Engineers, Developers, Requirements Engineers, Requirements Analysts
Test Managers, Test Engineers, Testers, Quality Assurance Staff
Course Duration
2 days full-time.
Course Agenda
Introduction
Some definitions
Testing concepts

The functional or black-box view
The structural or glass-box view
The

"

translucent-box

"

or grey-box view
Mapping project roles to software views
The test-driven development (

TDD

) approach

Test models

Black-box test models
Glass-box test models

Test case coverage

Black-box coverage goals
Glass-box coverage goals
Black-Box Testing and Test-Driven Development (
TDD

) Test Case Design Techniques
Requirements verification
Equivalence partitioning

Identifying partitions of equivalent values
Selecting partition test cases
Equivalence partition coverage criteria

Test oracles

Who

"

tests" the test cases?
Automated test oracle

Boundary value analysis

Testing on the boundary between partitions
Selecting boundary test cases
Risks and coverage criteria

Syntax testing

A notation for modelling the syntax of inputs and outputs
Selecting test cases
Testing for invalid syntax

Decision Tables
State transition testing

State transition diagrams
State tables
Testing single transitions
Testing sequences of transitions
Constructing a state tree
Selecting test cases
State transition coverage criteria
Model-Based Testing
Goals of model-based testing
Generating test cases from models

Partitions and boundaries
States and transitions
Syntax

Using model-based testing when there is no specification or it is out of date
Applying models-based testing to random and reliability testing
Glass-Box Test Case Design Techniques
Statement testing

Rules for counting statements
Statement coverage

Control flow graphs

Modelling control flow with

"

nodes

"

and

"

edges

"

Control flow and cyclomatic complexity

Branch/decision testing

Branches vs. decisions
Selecting test cases

Condition testing

Branches vs. conditions
Branch condition testing
Branch condition combination testing
Modified condition decision testing

Path Testing

Linear Code Sequence and Jump (

LCSAJ

) testing
Basis path testing
Data flow testing
Coverage and Infeasible Paths

Comparing Glass-Box Test Case Design Techniques
Static Analysis of Program Source Code
Applying glass-box test case design techniques to static analysis
Static analysis of program data flow
Static analysis of program paths
Automated static analysis tools
Regression Testing
Performing an Impact Analysis
Identifying the Regression Test Cases
Test Cases and Automated Testing
Automating unit testing

Applying glass-box and black-box test cases to unit testing
Test cases and unit test frameworks
Glass-box testing and coverage tools

Automating system testing

Applying black-box test cases to system testing
Test cases and capture/replay tools
System and acceptance test frameworks